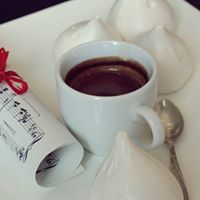 CHOPIN COFFEE
As many as 7 cups a day! This amount of acorn coffee fourteen-year-old Fryderyk Chopin drunk every day. He described it to his parents in letters  writen with sense of humor from his holidays in the countryside.
A huge amount of cups with this drink was not due to great adoration or unhealthy addiction to the infusion. It was the fulfillment of the recommendations of a doctor who looked after the Chopin family.
SIMPLY SUPERFOOD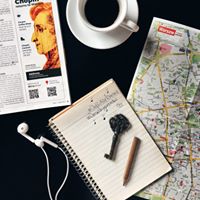 Chopin's coffee or actually, acorn coffee is not real coffee, does not contain caffeine, does not stimulate the nervous system, and does not deprive the body of valuable microelements.
The strengthening properties of the infusion of roasted acorns have been known in Poland for centuries. In addition, it regenerates after diseases, gives a feeling of satiety and provides many microelements. In 100 g of coffee, among others, you can find: potassium (700 mg), phosphorus (100 mg), magnesium (80 mg), calcium (50 mg), iron (1 mg), and also vitamins of group B.
Strengthening properties of acorn coffee, safe composition, and high calcium content convinced me to give brew of acorn coffee to my children from an early age. Thanks to this, drinking morning coffee over the weekend, the children accompany us. Of course, with "coffee for children" in the cup, because this name is used in our home.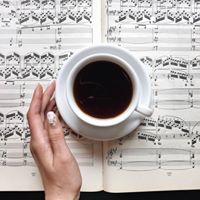 AND MOST IMPORTANT, OR HOW TO COME
It is very easy. Below are 2 ways: for people who value rituals and for people who live fast. We recommend trying out your favorite version: with a little honey or muscavado sugar, the addition of vegetable milk or cream.
Version for people who value rituals:
Pour a heaped teaspoon of coffee in a pot 1 cup (250 ml) of water, bring to a boil and cook for about 2-3 minutes. Set aside the coffee and listen to e.g., Rondo a'la Mazur in F major, Op.5  F. Chopin (about 8-10 minutes), then pour infusion into a cup.
Version for people living fast:
Pour a heaped teaspoon of coffee into a glass /cup, pour boiling water (200 ml), cover with a saucer, and switch on e.g. Waltz in C minor Op. 64 No. 2 (about 4 minutes) and after the piece your coffee is ready to drink.
AND MORE ABOUT MUSIC
Acorn coffee and music have one thing in common – they soothe the nerves …
I wish you to enjoy acorn coffee and listening to Chopin's music. Maybe during the Chopin Concert in Chopin Point?
Barbara Kotarba, founder of Chopin Point